Frictionless air conveying
CONVEYORS

Conveying system for caps and lids by blown air propulsion.
Information & managed products
Managed products:
Different materials (cardboard, plastic, metal, etc.)
Different formats (diameter, height, etc.)
Variations and options:
HDPE
(for High-Care areas)
Rate:

---
Are you interested in this machine?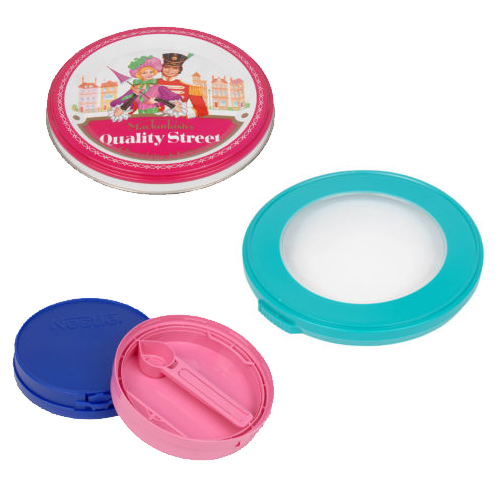 The advantages of the CONVEYOR machine
Reliability
No maintenance or spare parts required (no bands to change or tighten)
Conveying by blown air that avoids the accumulation of dirt on the floor
Integration
Layout easily adaptable to different configurations (ascent, descent, bend, etc.)
Linkage system compatible with R-Laurent machines or independently
Options
Insert sensors for interfacing with the upstream or downstream machines
Can be covered to ensure better protection
Adaptability
Driver integrated or non-integrated into line PLC
Adaptation to line speed
Compliance
Components compatible with food standards, CE, or UL/CSA standards
Optional High-Care compatibility (HDPE)
---
Are you interested in this machine?